Public Transport Amsterdam
The public transport (PT) network in Amsterdam is impressively convenient to get around if you are familiar with it. The network includes metros, buses, trams, ferries and NS trains. There are a lot of different tickets to use Amsterdam's public transport (PT). The PT chip card (ov chipkaart) is the most common card to travel with. This is a (chip) card where you travel on credits and pay per distance.  There are also paper tickets with an electronic chip  that range from one hour tickets to multiple day tickets. We understand that all these tickets might confuse you. Through this page we want to help visitors from all over the world to optimize their stay whatever the duration is.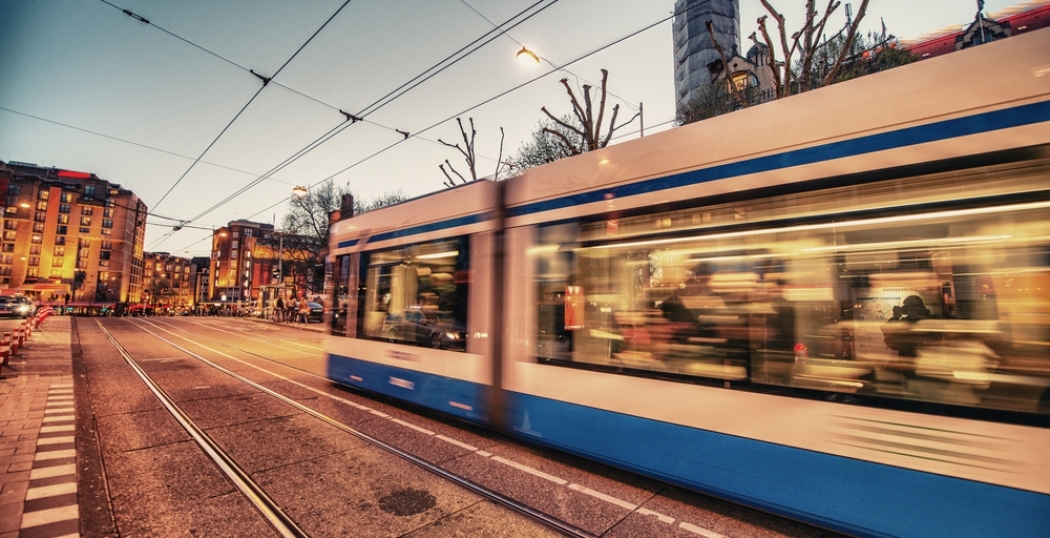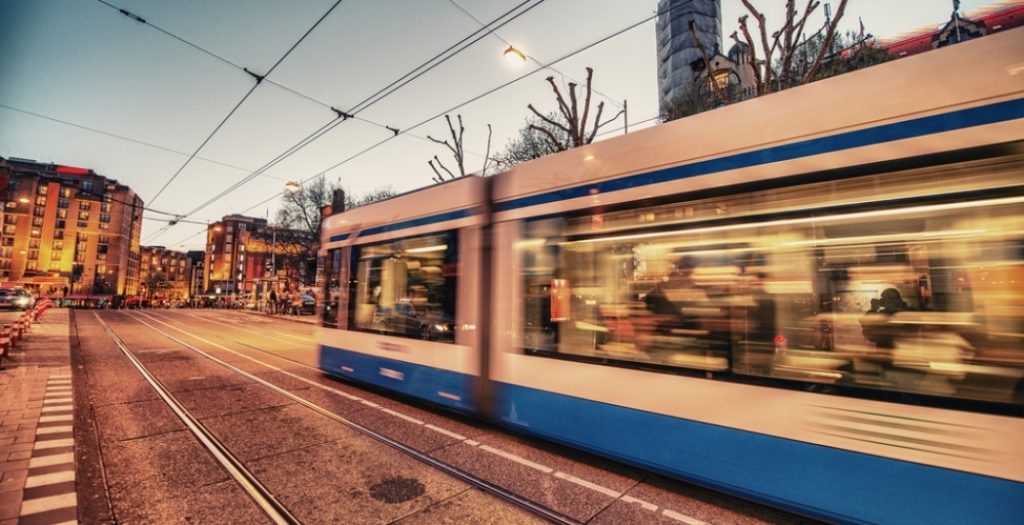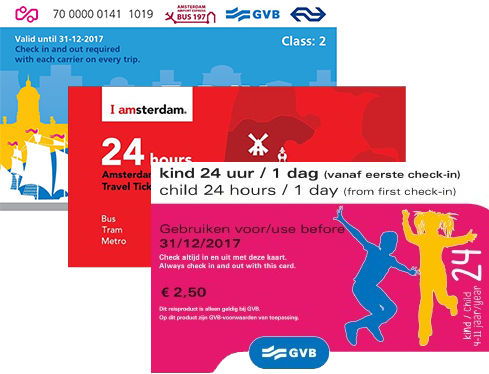 If you are planning to stay in Amsterdam for a few days it is handy to buy one of the following separate tickets. Depending on your plans there are a lot of options.
When you are staying in Amsterdam for more than 7 days it might be beneficial to buy a public transport chip card (ov-chipkaart) instead of day tickets. With the public transport chipcard you only pay for the distance you actually travel. The public transport chip card is a plastic card that let you travel on credits. Travelling with the public transport chip card is very easy because it allows you to travel with all the carriers including the NS (Dutch railway). Customers can buy this card in our webshop for € 7,50. Customers can also upload the card with credits at your arrival in Amsterdam or Airport Schiphol and reload the card during your stay.

Buy your Public Transport Chip Card »
Metro in Amsterdam
All of Amsterdam's metro stations, operated by GVB, are gated with check-in and check-out ports that open with a public transport chip card or another travel ticket. The metro in Amsterdam is especially efficient to travel to the edges of the city. When exploring the city centre trams and buses are more convenient.
Buses in Amsterdam
The buses in Amsterdam are operated mainly by GVB, Connexxion and EBS.  All buses have check-in and check-out ports meaning that you can check in with a public transport chip card and check-out. You cannot buy a ticket on the bus with cash money anymore.
Trams in Amsterdam
The tram is one of the most popular ways of transportation in the city centre of Amsterdam, the network is large and highly reliable. All trams are operated by GVB and you need a public transport chip card or another valid ticket, such as a GVB ticket or an Amsterdam travel ticket, to be able to travel. IT is not possible anymore to buy a ticket on the tram with cash money.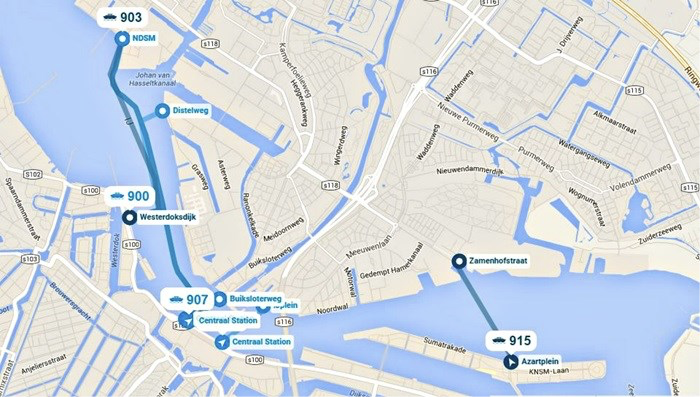 Ferries in Amsterdam
North Amsterdam is separated from the centre by a large canal called: the IJ. The most convenient way of crossing this canal, both during the day and the night, is to take a ferry. Because there are a lot of ferries operating in a relatively short route you rarely have to wait more than a few minutes. Most of the ferries depart just outside the Amsterdam central station, other places to get on board are displayed below. The best thing about this service is that it is absolutely FREE!
Train in Amsterdam
Amsterdam is host to multiple train stations, including:
Amsterdam Sloterdijk
Amsterdam Lelylaan
Amsterdam Zuid
Amsterdam RAI
Amsterdam Muiderpoort
Amsterdam Bijlmer ArenA
Amsterdam Science Park
Amsterdam Holendrecht
Amsterdam Centraal Station
Amsterdam Amstel
Duivendrecht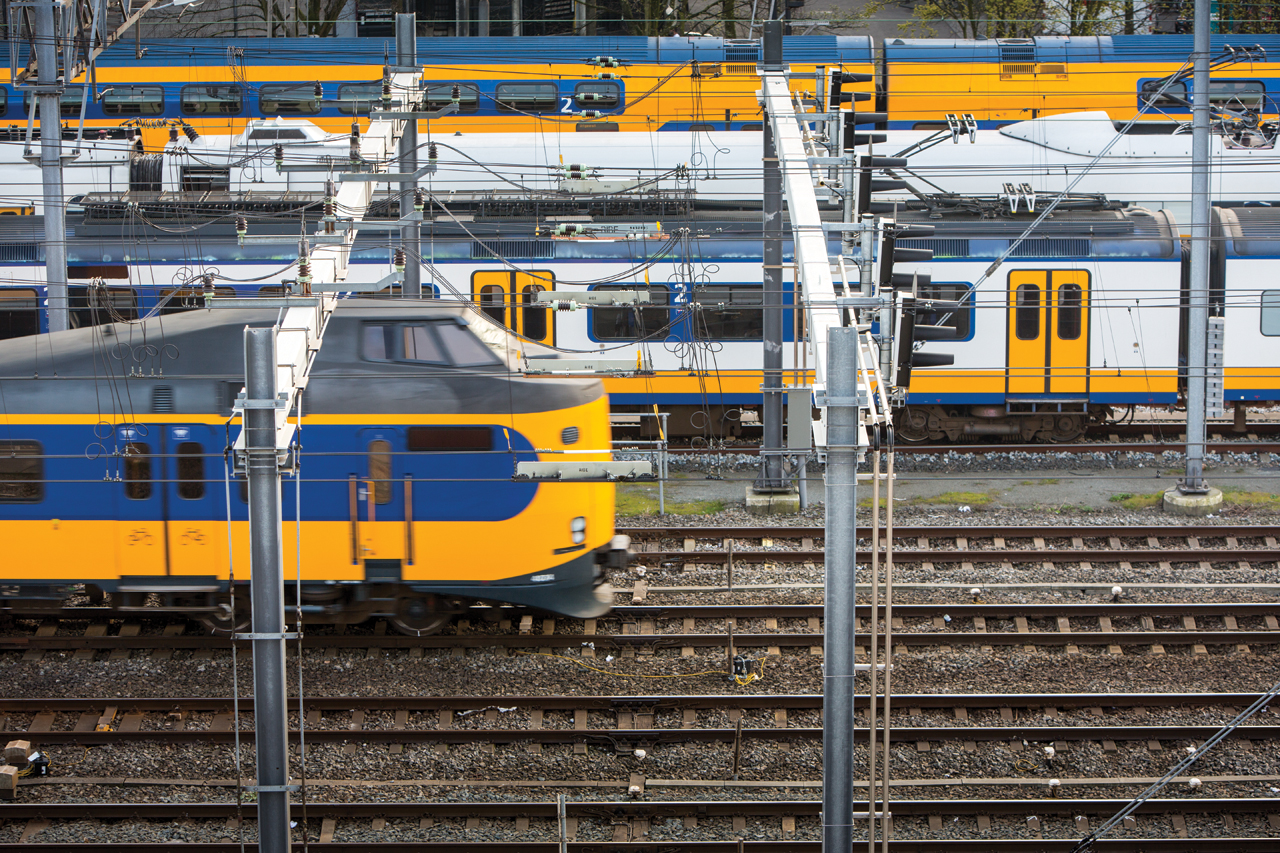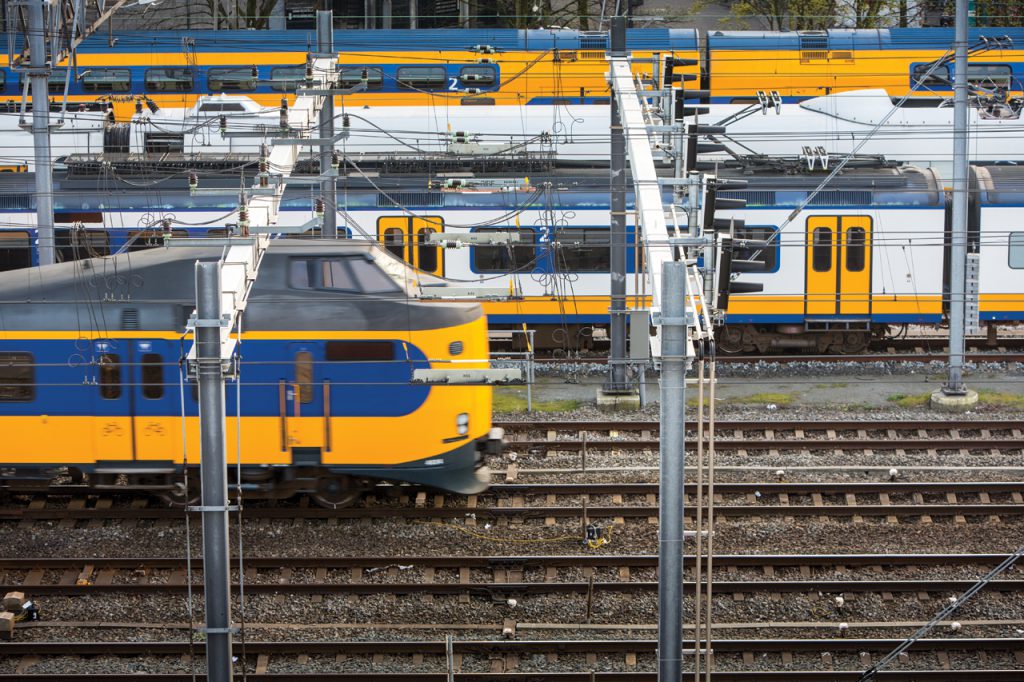 As of 9 July 2014 it is not possible to travel with standard paper tickets anymore. Traveling using the railway network requires a public transport chip card or a one way ticket. Please note that in order to be able to travel by train the credits on your chip card must be at least € 20,- To avoid the hassle of buying a travel ticket seconds before departure of the train  it is possible to buy your ticket online.
Amsterdam Tourist Hotspots
Are you visiting the Dam Square or rather the Anne Frank House? You will find the best must-sees on our Tourist Hotspots Amsterdam page. These hotspots are all accessible by tram, subway or bus. We have already figured out for you which public transport ticket you can use. View our Amsterdam Tourist Hotspots here.