The National Museum of Antiquities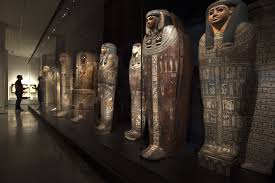 The National Museum of Antiquities is the national archaeological museum of the Netherlands.
The mueum  is located in Leiden. The museum calls itself the national center for archaeology, and focuses on the ancient Near East, ancient Egypt,  the classical world of Greece and Rome and the early (prehistoric, Roman and Medieval) Netherlands.
The famous collection of Egyptian mummies and mummy sarcophagi is world-class.
The presentations are suitable for young and old. There are also replicas, reconstructions, film fragments and interactive multimedia.