A look inside
The Corpus Museum is a human biology museum, located near Oegstgeest in The Netherlands. It takes you on a journey through the human body and will give you a great inside look in to the human body. The audience goes through the various organs of the human body in a group in 55 minutes. The museum provides both education and entertainment through a combination of permanent and variable collections. Each participant receives an audio tour at the entrance that provides text and explanations during the guided tour accompanied by film, smell and light effects.See the Corpus website for more information about the tickets.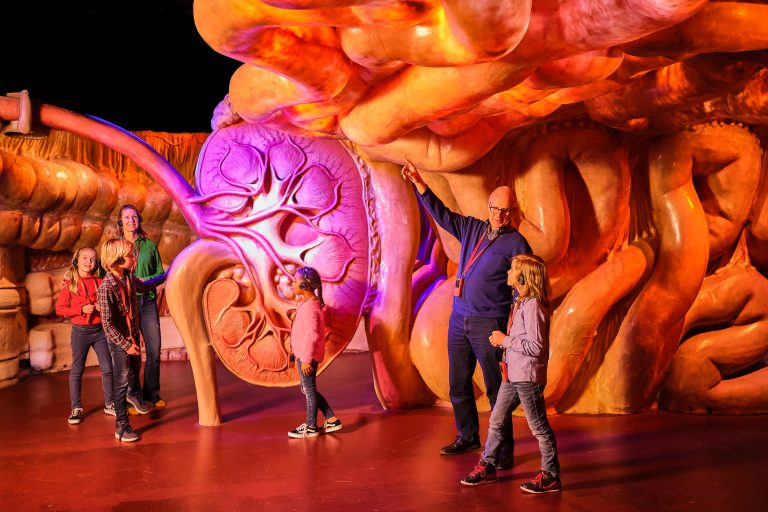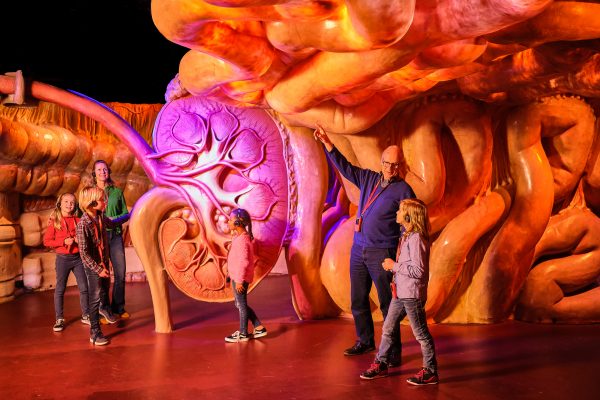 Corpus Transportation
With a Tourist Day Ticket you enjoy unlimited travel by bus, tram, metro and waterbus throughout the South Holland Rotterdam & The Hague region for a fixed price for a whole day. The ticket is valid all day from the time you first check in until services stop running. Always check in when boarding and check out when exiting the bus, tram, metro or waterbus. Price: € 14,50. Also with this ticket you can visit Drievliet. Buy your travel ticket »
See 9292.nl/en for more information about traveling to Corpus Museum.
If you plan to travel for more days through The Netherlands, you could better choose for the temporary ('lease') OV-chipkaart which is the official transportation card for all public transportation! See: Lease Transport Chip Card
Also maybe planning a visit for Amsterdam? For visiting the center of Amsterdam and the larger Region of Amsterdam you may buy the Amsterdam & Region Travel Ticket for 1-2-3 days. Amsterdam & Region Travel Ticket
Rotterdam Welcome Card
Planing to pay Rotterdam a visit? Maybe the Rotterdam Welcome Card can be useful. This card will give you 1-2-3- days free transportation with the local PTO: RET and 25-50% reduction on entrance fees of more than 50 attractions, museums, restaurants and nightlife of Rotterdam. Rotterdam welcome card