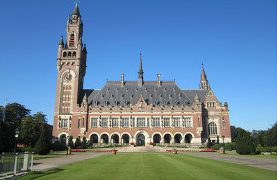 Travelling within The Hague by public transport is straightforward and convenient. The extensive network is operated by the city public transport company HTM and connects the city's neighbourhoods by  tram, metro, bus and ferry. If you are visiting The Hague, the Public Transport is the best way to get from A to B. The Hague has a very dense network of trams, buses, metro lines that will take you practically anywhere in the city – or at least very close to where you want to go.
Day ticket
Depending on your travelling plans and the duration of your stay, there are a number of different public transport passes that are especially valuable for visitors:
HTM day passes: Available from 1 or 3  days, with prices starting from € 6.50. Only valid on trams, buses and metro's operated by HTM in The Hague.
OV chip card
You can also choose to use a 'regular' OV chip card like the locals. For tourists, we recommend buying an 'anonymous' card. Please remember that you must always check in and out, whichever card you are using. If you want to use one of the night buses, we recommend checking the itineraries and timetables beforehand. This anonymous OV chip card we recommend if your stay is  longer than 7 days. On stations or by internet you can buy credit/money on your OV chip card.
Buy
On this website you can buy  all these products in advance and it will be deliverd to your home, hotel or company or it can be delivered to the AKO-book store at the  Airport Schiphol  to be fetched upon arrival.
Helpful apps and sites for planning your journey
Before seeing the sights, you may wish to consult the or HTM website to help you find the quickest and most convenient way to get from A to B. In addition, there are a number of excellent apps available to help you find your way around the city.