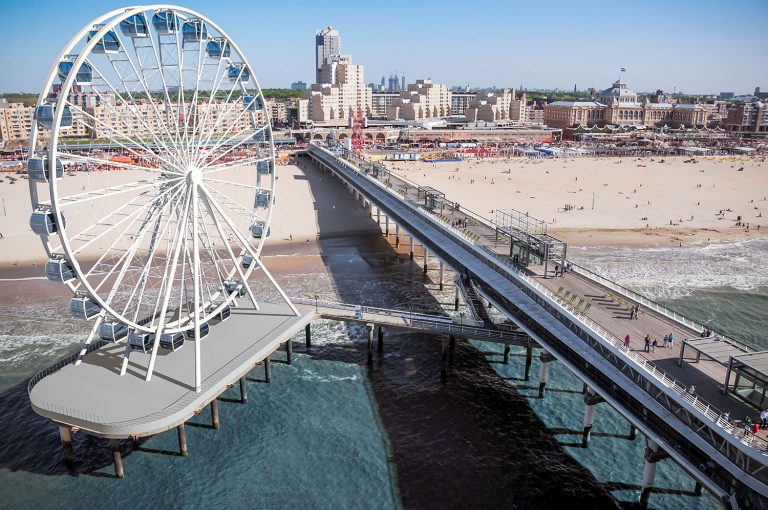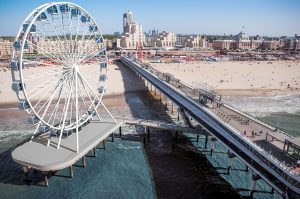 Scheveningen is the most popular coastal town in the Netherlands. Of course there is the wide beach and pleasant boulevard, but the resort also has a large number of attractions and museums. For example the Casino, the circus theater, a huge cinema, the renovated pier and an indoor shopping center. In short, if you want to do something other than the sun, you will certainly not get bored.
The seaside resort is known for the imposing Kurhaus and the beach, but there is more to do in this cozy resort. There are several museums and interesting places, culture is certainly one of the possibilities. If you like good food, you will certainly enjoy Scheveningen, as there are many restaurants, including many seafood restaurants.
Take a stroll along the boulevard, Vistit the sea Life aquarium, enjoy a beautiful dinner on the boulevard or dance the night away in The Hague's city centre.
you can also pamper yourself with a stay at the Kurhaus, an elegant five-star hotel and historical health resort by the North Sea.
Scheveningen Transportation
With a Tourist Day Ticket you enjoy unlimited travel by bus, tram, metro and waterbus throughout the South Holland Rotterdam & The Hague region for a fixed price for a whole day. The ticket is valid all day from the time you first check in until services stop running. Always check in when boarding and check out when exiting the bus, tram, metro or waterbus. Price: € 14,50. Also with this ticket you can visit Drievliet. See 9292.nl/en for more information about traveling to Den Haag, Scheveningen.
If you plan to travel for more days through The Netherlands, you could better choose for the temporary ('lease') OV-chipkaart which is the official transportation card for all public transportation!
See: Lease Transport Chip Card
Also maybe planning a visit for Amsterdam? For visiting the center of Amsterdam and the larger Region of Amsterdam you may buy the Amsterdam & Region Travel Ticket for 1-2-3 days.
Amsterdam & Region Travel Ticket
Rotterdam Welcome Card
Planing to pay Rotterdam a visit? Maybe the Rotterdam Welcome Card can be useful. This card will give you 1-2-3- days free transportation with the local PTO: RET and 25-50% reduction on entrance fees of more than 50 attractions, museums, restaurants and nightlife of Rotterdam.
www.public-transport-holland.com/product/rotterdam-welcome-card/