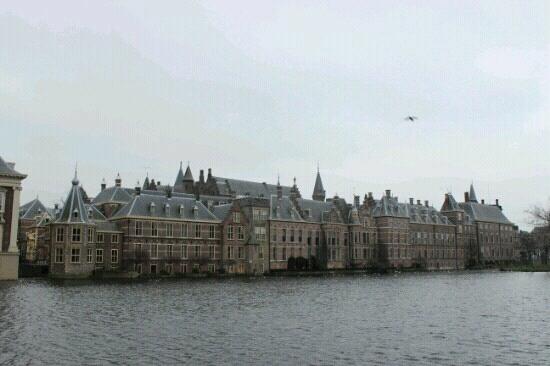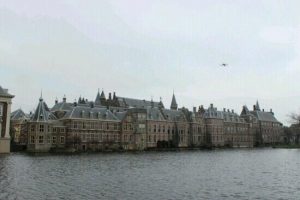 Step through the famous entry gate into the historical Binnenhof, the heart of our democracy. The prime minister of the Netherlands has his office in this building. The Binnenhof in The Hague has several ample open spaces, all freely open to the public. It is a must-see if you're in The Hague. Go through the courtyard and admire the splendour or take the time to take a tour through the various halls. You won't be disappointed, you might even see our famous Dutch minister!
Originally built as a ballroom, the Gothic knight's hall (ridderzaal) today forms the centre of the Binnenhof. Every third Tuesday of September, on Prince Day, this is where the King holds his annual speech from the throne. Other buildings shape a rectangle around the knight's hall, creating a large courtyard in front of the building, and a smaller square behind it. A gilt Neo-Gothic fountain adorns the courtyard and a statue of King William II, one of few Dutch equestrian statues, guards its gate, the Stadtholder's Gate, which dates from 1620.
Binnenhof Transportation
With a Tourist Day Ticket you enjoy unlimited travel by bus, tram, metro and waterbus throughout the South Holland Rotterdam & The Hague region for a fixed price for a whole day. The ticket is valid all day from the time you first check in until services stop running. Always check in when boarding and check out when exiting the bus, tram, metro or waterbus. Price: € 14,50.
If you plan to travel for more days through The Netherlands, you could better choose for the temporary ('lease') OV-chipkaart which is the official transportation card for all public transportation!
See: Lease Transport Chip Card
Also maybe planning a visit for Amsterdam? For visiting the center of Amsterdam and the larger Region of Amsterdam you may buy the Amsterdam & Region Travel Ticket for 1-2-3 days.
Amsterdam & Region Travel Ticket