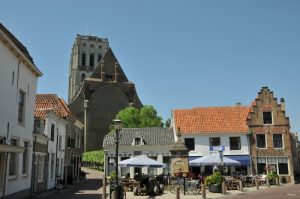 A picturesque fortification town with ramparts and many monuments.
Brielle is a fortified city. This can be seen on the walls, ramparts, bastions and other defenses that surround the city. These had to protect the civilian population from external attacks. Over the centuries, several invaders have tried to conquer the Netherlands.
Wherever you also enter Brielle (or Den Briel, the historical name), the old town breathes the atmosphere of bygone times. Behind all the monuments lies an experience worth discovering. Visit the marina, join a city walk, stumble across the market or rest on one of the many terraces.