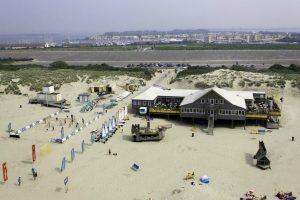 Ouddorp beach is one of the most beautiful beaches in the Netherlands.
The North Sea beach of Ouddorp is more than seventeen kilometers long. In some places the Ouddorp beach is many hundred meters wide, leaving plenty of room for all the tourists.
Visitors appreciate the vast and peaceful character of Ouddorp beach. In addition, the beach is suitable for sun worshipers, but also for water sports enthusiasts.