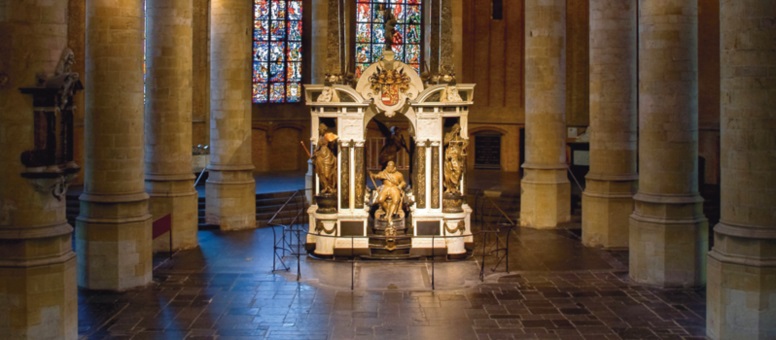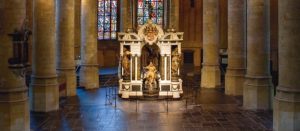 Delft and the Old Church
The Oude Kerk (Old Church), nicknamed Old John, is a Gothic Protestant church in the old city center of Delft, the Netherlands. Its most recognizable feature is a 75-meter-high brick tower that leans about two meters from the vertical.
The Nieuwe Kerk(New Church) is a Protestant church in the city of Delft in the Netherlands. The building is located on the Market Square, opposite to the City Hall.
William of Orange the 'Father of the Fatherland' was buried in the New Church. His particularly beautiful memorial continues to give the church a distinctive air of royalty.
If you are looking for more information about the Old and New Curch of Delft, then see: www.oudeennieuwekerkdelft.nl
Transportation
With a Tourist Day Ticket you enjoy unlimited travel by bus, tram, metro and waterbus throughout the South Holland Rotterdam & The Hague region for a fixed price for a whole day. The ticket is valid all day from the time you first check in until services stop running. Always check in when boarding and check out when exiting the bus, tram, metro or waterbus. Price: € 14,50.
If you plan to travel for more days through The Netherlands, you could better choose for the temporary ('lease') OV-chipkaart which is the official transportation card for all public transportation!
See: Lease Transport Chip Card
Also maybe planning a visit for Amsterdam? For visiting the center of Amsterdam and the larger Region of Amsterdam you may buy the Amsterdam & Region Travel Ticket for 1-2-3 days.
Amsterdam & Region Travel Ticket