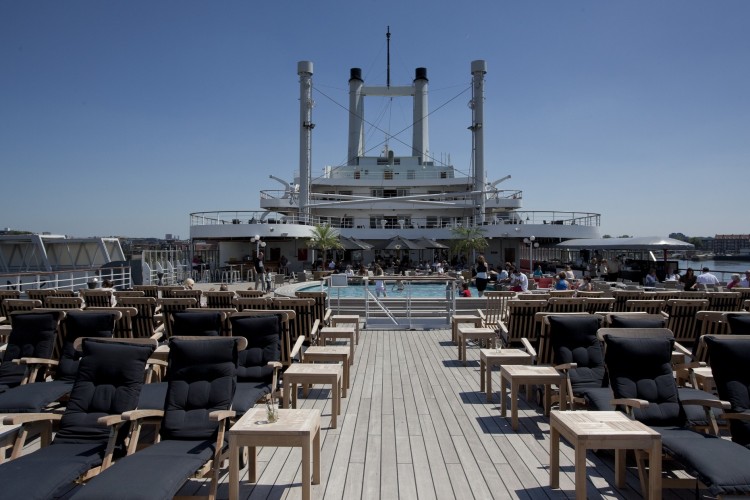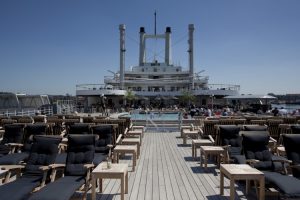 SS Rotterdam, also known as "The Grande Dame" is the former flagship of the Holland America line. As the former flagship of this line, the ship has sailed the seven seas. Discover The Grande Dame's many stories and visit its authentic areas.
Eat, drink, party or spend the night. It is perfectly possible onboard ss Rotterdam, beautifully overlooking the river Maas and the skyline of the dynamic city of Rotterdam.
The SS Rotterdam is one of the most famous post-war Dutch passenger ships. It made the last decade of the trans-Atlantic liner between 1959 and the end of 2000 and was then a successful cruise ship. Since 4 August 2008, the ship has been a floating attraction  at the Third Katendrechtse Hoofd in the Maashaven in Rotterdam.
Interested in staying over for a night? then see the offical website of the SS: www.ssrotterdam.nl
Rotterdam Welcome Card
Planing to pay Rotterdam a visit? Maybe the Rotterdam Welcome Card can be useful. This card will give you 1-2-3- days free transportation with the local PTO: RET and 25-50% reduction on entrance fees of more than 50 attractions, museums, restaurants and nightlife of Rotterdam.
www.public-transport-holland.com/product/rotterdam-welcome-card/
Transportation
With a Tourist Day Ticket you enjoy unlimited travel by bus, tram, metro and waterbus throughout the South Holland Rotterdam & The Hague region for a fixed price for a whole day. The ticket is valid all day from the time you first check in until services stop running. Always check in when boarding and check out when exiting the bus, tram, metro or waterbus. Price: € 14,50.
Public Transport Card
If you plan to travel for more days through The Netherlands, you could better choose for the temporary ('lease') OV-chipkaart which is the official transportation card for all public transportation!
See: Lease Transport Chip Card
Amsterdam
Also maybe planning a visit for Amsterdam? For visiting the center of Amsterdam and the larger Region of Amsterdam you may buy the Amsterdam & Region Travel Ticket for 1-2-3 days.
Amsterdam & Region Travel Ticket