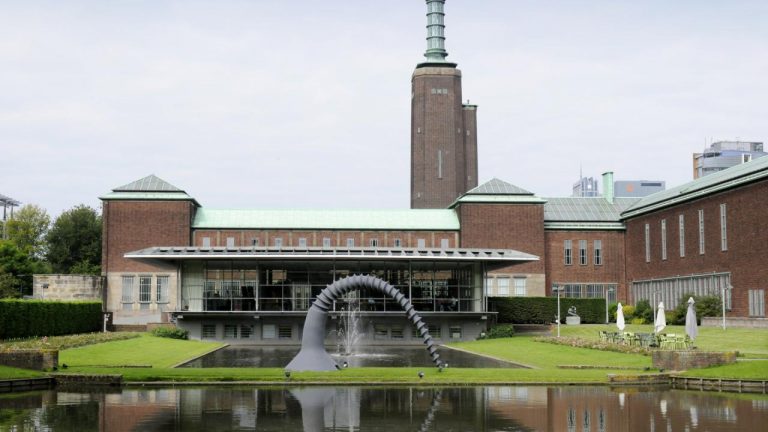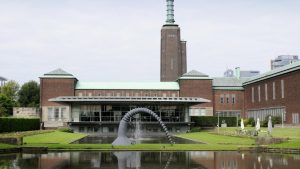 Museum Boijmans Van Beuningen in Rotterdam is one of the oldest museums in the Netherlands.
The museum shows how everyday objects have changed over the last eight hundred years, from medieval jugs and glassware from Holland's Golden Age to Rietveld furniture and contemporary Dutch design.
The museum houses a unique collection of paintings, sculptures and everyday objects. The collection of prints and drawings is one of the best in the world.
Boijmans Van Beuningen offers an overview of Dutch and European art, from the early Middle Ages to the 21st century. On display are the paintings 'The little tower of Babel' from 1563 by Bruegel, 'The Three Marys' by Jan van Eyck, and 'Titus' by Rembrandt, but also the 'Lip Bank' by Salvador Dalí.
Planing on paying a visit? Plan your visit in advance on their website: www.boijmans.nl
If you are a student you can get a very good discount. If you are below the age of 18, you can enter for free.
Museum Boijmans Van Beuningen Transportation
With a Tourist Day Ticket you enjoy unlimited travel by bus, tram, metro and waterbus throughout the South Holland Rotterdam & The Hague region for a fixed price for a whole day. The ticket is valid all day from the time you first check in until services stop running. Always check in when boarding and check out when exiting the bus, tram, metro or waterbus. Price: € 14,50.
Rotterdam Welcome Card
Planing to pay Rotterdam a visit? Maybe the Rotterdam Welcome Card can be useful. This card will give you 1-2-3- days free transportation with the local PTO: RET and 25-50% reduction on entrance fees of more than 50 attractions, museums, restaurants and nightlife of Rotterdam.
www.public-transport-holland.com/product/rotterdam-welcome-card/
Public Transport Card
If you plan to travel for more days through The Netherlands, you could better choose for the temporary ('lease') OV-chipkaart which is the official transportation card for all public transportation!
See: Lease Transport Chip Card
Amsterdam
Also maybe planning a visit for Amsterdam? For visiting the center of Amsterdam and the larger Region of Amsterdam you may buy the Amsterdam & Region Travel Ticket for 1-2-3 days.